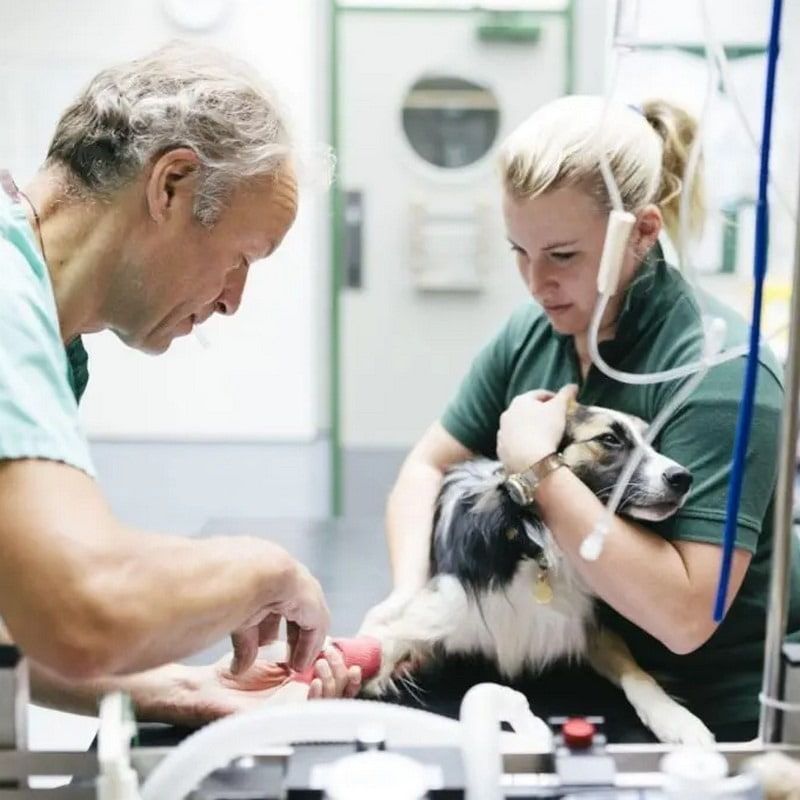 Who is Vetted Recruitment?
​We have over 30 years' of collective experience working across the veterinary industry. This gives us an in depth knowledge of life both inside and outside of practice. We know the market and the opportunities available to candidates of all levels of experience. Whether you are soon-to-be or newly graduated, or are looking for your next senior role, we can help.
We are extremely passionate about delivering the best service possible. We take care of you throughout your recruitment journey. We will make the time to get to know you and fully understand your requirements. We also take the strain from the process. We allow you to get back to your day job, whilst leaving the recruitment efforts in our safe hands.
​We want to be the recruitment agency that people remember. We want people to never hesitate to recommend us. We want to bring all this to an industry we feel truly needed these qualities.
Accountability

As the owners of Vetted Recruitment, we assume full responsibility for our conduct. The buck stops with us and we are always open to full scrutiny and feedback.

Integrity

We are committed to being fully honest in all our dealings with both clients and candidates.

Passion

We have grown to be a part of the veterinary industry and care for it as much as you do.

Quality

We are fully insured and compliant, accredited by the Recruitment & Employment Confederation and the Good Business Charter.
​
​
Corporate Social Responsibility
Vetted Recruitment are deeply committed to giving back to the community. Our current initiatives include: Partnership with Blue Cross and the BVLGBT+ team
​
For 125 years the Blue Cross has been healing sick, injured and homeless pets. Today the Blue Cross has Veterinary Hospitals, Veterinary practice and 11 rehoming centres across the UK.

Debbie has been a volunteer for the Blue Cross Horse Welfare team since October 2018.

We began sponsoring the BVLGBT+ team in 2023 to help them fund events (such as Cardiff and London Pride) and enable them to grown their number of volunteers supporting the LGBT community throughout the veterinary sector

To find out more, go to www.bvlgbt.org

​

​

We've partnered with GreenTheUK and Buglife on a wildflower planting project. To enable us to do more, we've pledged to plant 7,500 square metres of wildflower meadows in the next year. This will help safeguard the homes of the UK's insects and wildlife

StreetVet is a multi-award winning charity who offer free veterinary care and provisions to the pets of those experiencing homelessness.

They are currently recruiting volunteers to join their amazing teams to help them on their outreaches across 17 locations in the UK.

For more information please visit their website and fill out the Expression of Interest form https://www.streetvet.co.uk/volunteer-expression-of-interest-form/
Business Support Coordinator